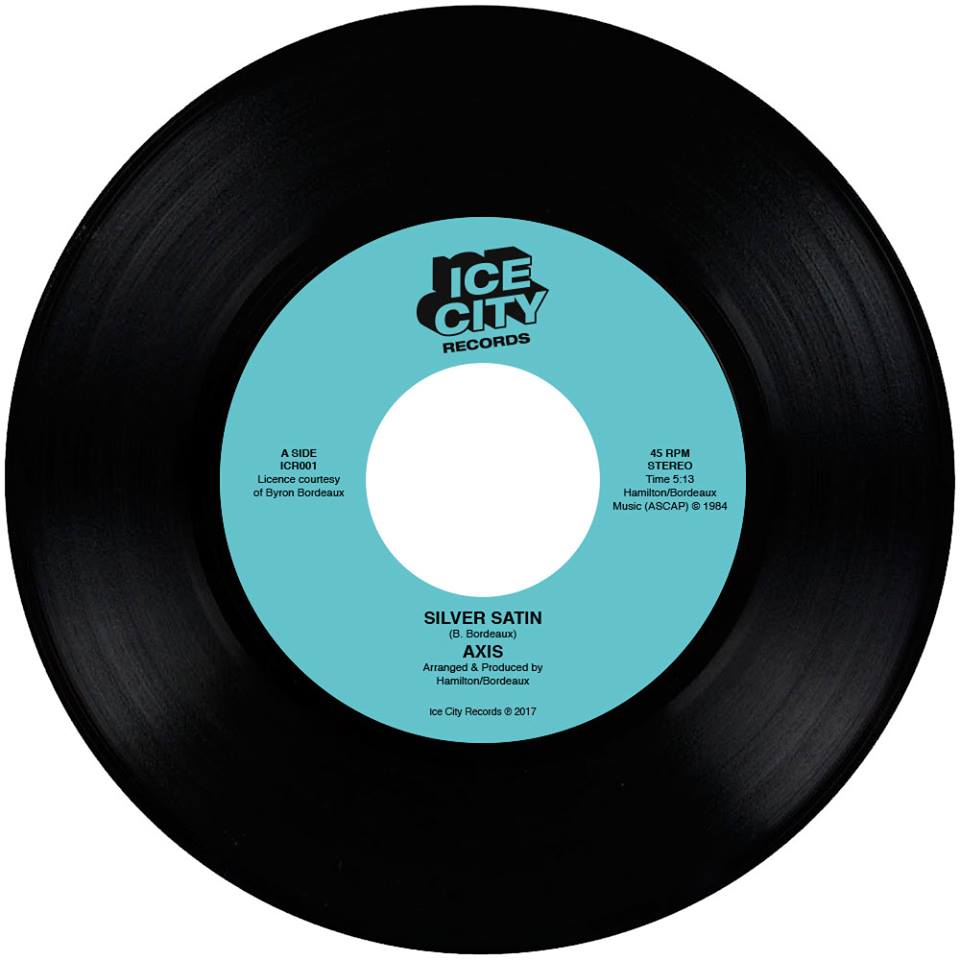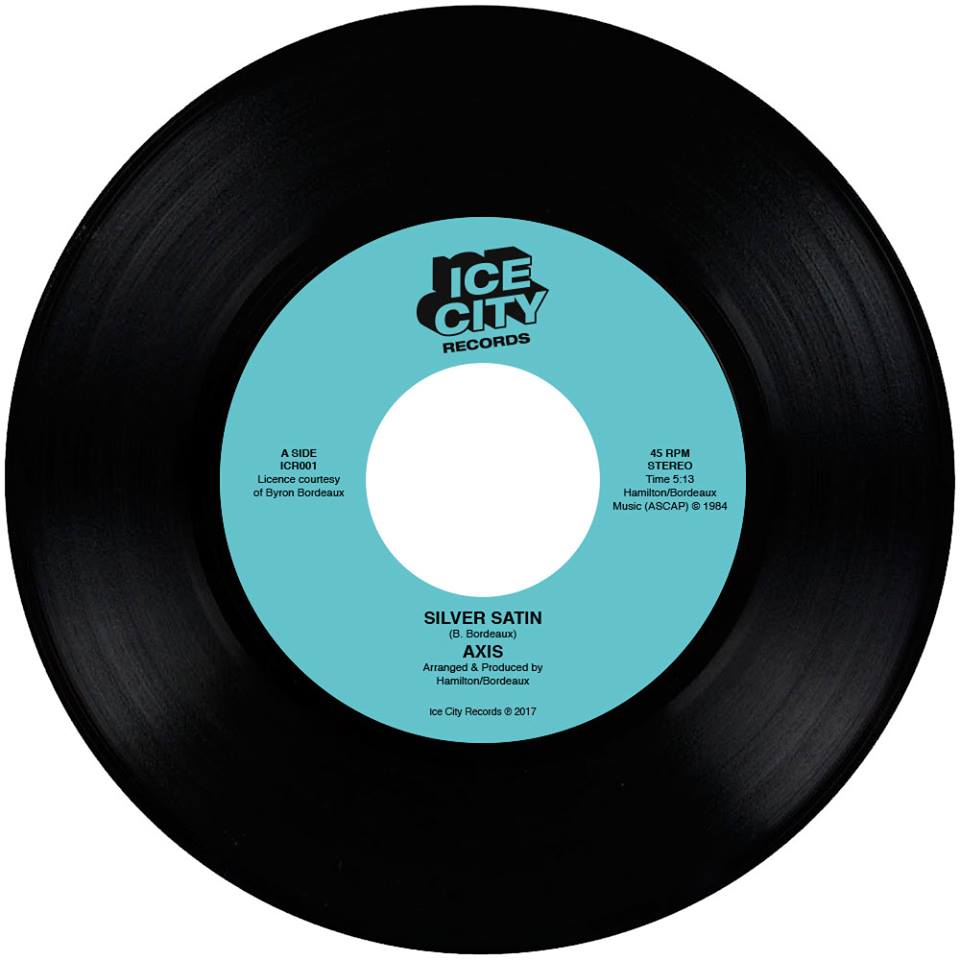 Axis - Silver Satin / Runaway Love 7" (ICR001)
€11.00
LISTEN SILVER SATIN
LISTEN RUNAWAY LOVE
Very excited to announce the first release on our new label. We are officially reissuing a very special 45, "Silver Satin" by Axis. Originally released back in 1984, Axis was a short-lived band formed in California by guitar player/vocalist Byron Bordeaux who wrote "Silver Satin". They were a band that was to meet the fate of so many that came before them, releasing just this one privately pressed 7". Releasing may be an overstatement, as the record was never officially distributed, with only a couple of hundred 45s made, and sold exclusively at their shows. Radio play, needless to say, was a seemingly impossible feat at the time.
The next few years saw Byron record a good deal of demo tracks, which for the next 30 years would go unreleased, all stuck on a pile of 8-track and cassette tapes. We have unearthed one of these tracks which you can find on the flipside of this 7" - "Runaway Love" was completely recorded and performed by Byron circa 1986.
Following the band's dissolution, Byron continued performing, eventually ending up playing alongside the likes of Bobby Womack, Buddy Miles and The Gap Band. Now in his late fifties, he is still around, writing, playing and recording.
Fast forward three decades later, "Silver Satin" is a sought after record on the collectors market that when found, goes for triple figures on eBay, Discogs and the like.
It is with great pleasure that we announce our first release under exclusive rights on our new label Ice City Records: Axis - Silver Satin / Runaway Love.
Byron Bordeaux - Vocals/Guitar
Derek Bordeaux - Organ
Wil Hamilton - Bass
Mike Davis - Drums
Distributed by Kudos Records.